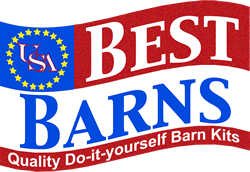 Best Barns - The best quality DIY kits available.
This site provides product documentation only. Click on the links below to access up to date instructions and permit information.
Best Barns Shed and Garage Kit Instruction Manuals
Adobe Reader is required. If you need Adobe Reader you can download it here:

If the model you are looking for is not in the list or you have any questions please contact us either by email or phone.
info@barnkits.com
or call 800-245-1577 during business hours 8AM-5PM EST Mon-Fri or 724-866-4357 after hours.